Transworld Supply Network (TSN) began in 2018 primarily as a medical supplies, products, and equipment company. Today, the firm has evolved into a multi-product, multi-division, multi-industry business-to-business, global supply sourcing enterprise; an innovative central marketplace supplying products, supplies, and equipment to diverse industries. Drawing on the expertise, global scale, and diversified capabilities of our powerful alliance of industry partners in each division, we consistently provide our customers with efficient, low-cost products and services through customized supply chain solutions that deliver cost savings to their bottom line, helping to drive
their business growth and simultaneously meet their essential diversity spending goals.

TSN, a 100 percent minority-owned business, is a wholly owned subsidiary of the Che International Group, LLC (CIG). CIG, a 4-time BE 100 company, is a multi-national,100 percent minority-owned holding enterprise that acquires, supports, and grows subsidiary companies in diverse industries through joint ventures, alliances, and acquisitions, to drive our customers' business growth through supply chain excellence.
---
OUR MISSION
It is our mission to be a Single Source Partner to our customers by providing customized sourcing solutions that drive cost savings to the bottom line while ensuring consistent quality, reliability, and on-time delivery.
---
OUR VISION
To be recognized as the leading diversified, global supplier of multimarket, multi-industry products, supplies, equipment, and services.
Our Value Proposition
Consistently exceeds customer expectations with added value:
Multi-industry partners experienced in producing the innovative, quality products and services on which you have come to rely
Central marketplace of products and services for one-stop shopping that makes your job easier
Direct manufacturing and direct pricing on customized sourcing programs to drive considerable cost savings to your bottom line
An extension of your sourcing team with late-stage differentiation procurement to keep inventory off your balance sheet until the last possible minute
Global and domestic partnerships and dedicated production lines to ensure reliable and consistent on-time delivery
Leveraging Total Cost of Acquisition to realize savings for you
Global and domestic office and inspection teams to ensure the consistent quality of the products on which you depend
Partnership with global and domestic freight forwarder and logistics companies to ensure on-time delivery and low freight cost as we ship anywhere nationally and around the world
Proven and reliable global scale, warehousing and inventory management capabilities strategically located nationally and around the world
Maximize your MBE spend when you partner with this quality-oriented, value-added, proven performer
CORE COMPETENCIES
• Global supply chain – broad market reach
• Flexible, solution‐based sourcing – tail spend management
• Proven industry experience – industry‐experienced alliance partners with global scale and expertise
• MBE spend maximization – quality‐oriented, value add, proven performance
Global Supply Network
Global Reach Through its Strategic Partnerships
• Monroe Township, NJ
• Cleveland, OH
• Germantown, TN
• Waukesha, WI
• Hong Kong 
• Bangkok 
• Poland
• The Netherlands
Christopher Che
PRESIDENT AND CHIEF EXECUTIVE OFFICER
Christopher Che is the President/CEO of The Che International Group and Transworld Supply Network (TSN) Cincinnati, Ohio. TSN is a B2B global supplier of Medical Supplies and Equipment; MRO Supplies and Equipment; Marketing Communications Products and Services; and Warehousing, Fulfillment & Logistics Services to multiple industries.
TSN, a minority business enterprise certified by the Ohio Minority Supplier Development Council, is powered by strategic alliance partnerships with multi‐industry experienced leaders whose business insight unites to form a central supplies marketplace that thrives on bringing the benefits of supply chain excellence to all customers.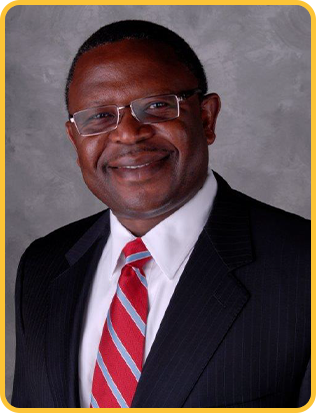 The Che International Group, LLC (CIG) parent company of TSN, is a multinational holding company that targets and acquires established, high-performing subsidiary companies with experienced management teams and a proven ability to serve large, multinational corporations.
CIG identifies and helps develop strategic alliances and joint ventures with Tier 1 suppliers and/or our large customers. The objective of CIG is to create large, scalable and high-performing subsidiary companies across industry lines in an effort to provide "total solutions" to our common customer base of multinational corporations while also promoting supply chain excellence. The end result is we help our customers maximize their supply chain diversity goals with stable, sustainable and wealth creating minority companies.